Materials from TightLinesFlyFishing.com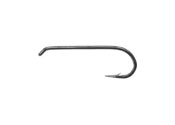 Hook: Tiemco 5262
Perfect bend, down eye, 2x heavy, 2x long, forged, bronze. Sizes 6-18 in quantities of 25.

Thread: 6/0 Danville Thread
It's the size of 6/0 with the strength of 2/0. Especially good for the novice tyer. Dubbing is easier because it eliminates the step of waxing the thread before spinning on the hair, etc. 100 yards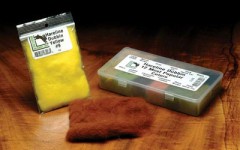 Body: Hareline Dubbing
100% rabbit hair perfectly blended and available in several colors. Excellent for nymphs and dries.