Starter Supplies
Each month Whip Finish Industries will review with you the flies needed in your box, how to fish them and how to tie them.
Unlike any other site, you can purchase the exact products used in these videos right here!
Check out our free videos and we guarantee you'll be hooked. Become a member and get access to all of our videos, with new releases each month.
The supplies below are the basics needed to tie all of the flies on our site.
Materials from TightLinesFlyFishing.com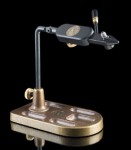 Regal Vise Medallion Series
The REGAL MEDALLION VISE is the flagship of Regal's line. This iconic and often imitated design is the pinnacle of vise technology. Open the Jaws, insert your hook and start tying. There is nothing to adjust even when you are switching from a tiny midge to a huge streamer hook. All MEDALLION VISES revolve around a 360° axis and articulate 220° up and down. This vise is available with many head and base options.
Viewed here with standard jaw and pocket base.
$175.00
$225.00
$275.00
$320.00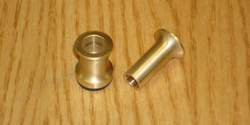 Dr. Slick Brass Hair Stacker
1.75″ hair stacker with a padded brass base.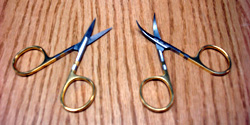 Dr. Slick All Purpose Scissors
4″ straight scissor with gold loops and serrated blades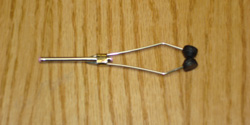 Dr. Slick Ceramic Bobbin
4″ bobbin.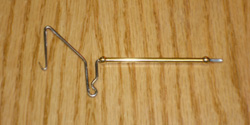 Dr. Slick Brass Whip Finishers
Comprised of brass.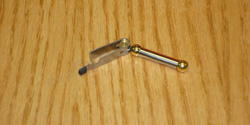 Dr. Slick Hackle Pliers
A small rotary tool comprised of brass and steel with rubber tubing on one jaw.