Materials from TightLinesFlyFishing.com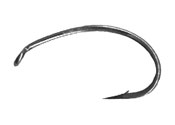 Hook: Daiichi 1120 Scud Hook
Continuous bend, down eye, 2x heavy, 1x short, forged, reversed, bronze.
Sizes 6-12 in quantities of 25.

Thread: 6/0 Danville Thread
It's the size of 6/0 with the strength of 2/0. Especially good for the novice tyer. Dubbing is easier because it eliminates the step of waxing the thread before spinning on the hair, etc. 100 yards.

Shell Back: Mylar Pearl Tinsel
Comes in 2 widths, narrow (approx. 1/16″) and wide (approx1/8″).

Rib: UTC Wire
Ultra Wire is a non-tarnishing copper wire. It is available in a tremendous range of colors and sizes. Use Ultra wire for ribbing, weight, flash, wire bodies, and dubbing brushes. Brassie size is perfect for Brassies in sizes 18-22. Extremely popular for fly designer John Barr's Copper John. Available in sizes Small, Brassie and Medium.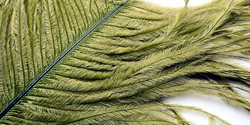 Legs: Ostrich Herl
Very popular for gilled nymphs, tails, bodies, tentacles and salmon fly butts.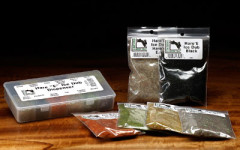 Under Body: Hare E Ice Dubbing
Perfect mix of Hare's Ear and Ice Dub. Excellent for nymphs and dries.  Very popular dubbing.