Materials from TightLinesFlyFishing.com

Hook: Tiemco 2488
Strait eye, 3x wide, 2x short, curved shank, fine wire, bronze. Quantity of 25.

Thread: Uni 8/0 200 yards
Our most popular all around thread for trout flies, salmon & steelhead flies, etc.

Shuck: UTC Antron Yarn
Our most popular all around thread for those looking for a versatile tying thread for larger trout, salmon/steelhead flies and light saltwater or simply for the person looking for a bit more strength.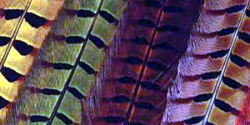 Body: Ringneck Pheasant Center Tail Pairs
These high quality, long barbed tail feathers combine black and an iridescent green that gives many patterns an effective coloration.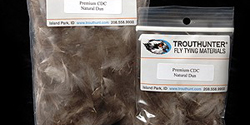 Underwing: Trout Hunter Premium CDC .5g Packet 
Excellent quality CDC. Use for wings in dry flies.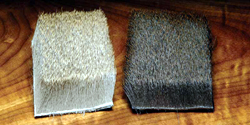 Wing: Comparadun Hair
Good comparadun wings can only be tied properly with super fine hair. This hair is the right texture and length to meet your needs.